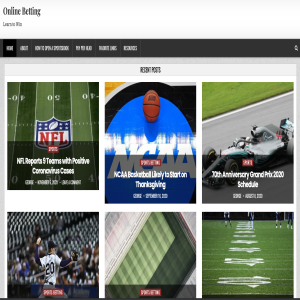 Online Betting Blog
Online Betting Blog is geared toward helping people learn about the gambling and betting industry. The blog features news and updates from various sports from around the world.
But what stands out from their content is their series of guides that teach you about the different types of sports bets. The guides are very simple to understand, yet very detailed.
If you want to learn more about the gambling industry, with specific interest in sports betting, then this site is for you.