When it comes to looking for the best pay per head sportsbook, there are a lot of things to consider. There's the price, the variety of services, and the quality of the service. Finding the trifecta of pay per head providers can be hard, but this is what our pay per head reviews are for. Today, we will be giving you our PricePerPlayer.com Pay Per Head Review.
PricePerPlayer.com is a widely popular pay per head service, and we have been getting requests to review their site. We want to compare our experience versus that of the reviews we have seen online, as well as the feedback from some users. Given the popularity, and the number of users that they have, we were very curious as to why they are in such high demand.
About PricePerPlayer.com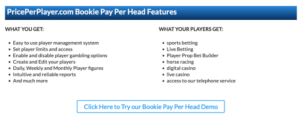 First, we browsed through the Price Per Player website to see their features, as well as the services that they offer. Their site seems very detailed, so when you decide to sign up, you already know up front what to expect from their software. They offer a complete slate of pay per head services that fits every requirement that a bookie will need.
Of course, as with our other gambling reviews, we went in to see if their actual software is as advertised, or if there are any deviations from their guarantees. They do have an offer for a free two week trial, which is a great way for us to see the software. Their free trial, by the way, requires no deposit, nor are you asked to give out confidential information. We like how non intrusive this is, and how easy it is to do. In just under a minute, we had access to their software.
PricePerPlayer.com Info
Inception: 2013
Price: $5 per head or less
Location: Costa Rica
Gambling Platform: DGS
Telephone: 1-866-500-4934
Live Chat: Yes
email: cs@priceperplayer.com
Website: PricePerPlayer.com
PricePerPlayer.com Features
Promotion: 2 Week, NoDeposit, Free Trial
Telephone Betting: Yes
Internet Betting: Yes
Sports Wagering: Yes
Casino: Yes
Live Dealer: Yes
Live Betting: Yes
Private Website: Yes
PricePerPlayer.com Pay Per Head Review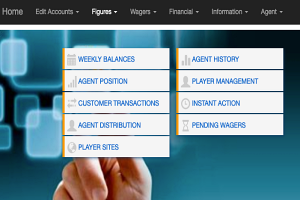 Using up the two week free trial was a great way to have half a month's worth of sportsbook software fees for free. And it is worth trying. It is very comparable to some of the most established providers who have been in business for decades already. The software is secure, and the interface is intuitive enough for even the new bookies. And if you are familiar with how a pay per head software works, then you will not have a hard time adjusting to their software.
At the end of the trial, you get to pay $5 per active player each week. But this is actually the highest rate they have. If your sportsbook reaches a certain number of players, your rate actually goes lower. Their site has the published rates, but a quick chat with customer service can give you the information too. And speaking of their customer service, we had a chat with one of their agents. She was polite, and knowledgeable about the information that we needed. Not that you will need them, because, as mentioned earlier, the interface is good.
This means that the layout of their software is designed in the easiest way for you to access what you need. The design of their site is simple, and quite a bit plain. But despite it being a bit plain, it looks clean, and all of the features that you need are displayed clearly.
Our Recommendation
PricePerPlayer.com is exactly as they say they are. They are one of the best bookie software providers we have seen. The bookie features are complete, they offer good lines, and they are affordable. The trifecta we mentioned earlier of price, services, and the quality of the service?  Price Per Player meets all three. We definitely recommend that you try it out for yourselves. They do give you 2 free weeks, so there is nothing to lose, and everything to gain here.
Sign up for a Free Trial with Price Per Player Today!