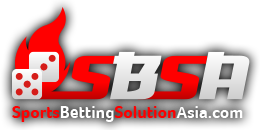 Today, we are adding a new pay per head provider in our gambling reviews, as requested by some of our readers. This SportsBettingSolutionAsia.com pay per head review will talk about one of the most popular gambling services providers in Asia, which is also gaining popularity in the West. We have been getting some requests for a review since the site has a primarily Asian betting market as their customer base. But, as mentioned above, they are gaining so much popularity in the Americas, which has piqued our curiosity as well.
Let's take a closer look at what SportsBettingSolutionAsia.com offers, and see how they differ with the more established and internationally known bookie pay per head software providers. This provider has been in business since 2013, so we are also taking a look at how the company has evolved in terms of their product offerings.
About SportsBettingSolutionAsia.com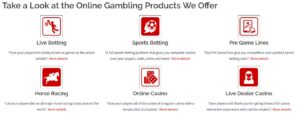 One of the main considerations we make in our reviews is looking at the company behind the product. We want to see a stable and innovative team ensuring that the pay per head software will continue to run smoothly, and that the software will also continue to evolve with the demands of the market. Sports Betting Solution Asia seems to be a great example of a company evolving to meet the demands of its clients.
SportsBettingSolutionAsia.com started out offering gambling services to a primarily Asian-based clientele. Eventually, they started to offer more gambling products that attracted a more global market. After which, the company invested and expanded their services that now caters to a diverse international gambling market. Based in Costa Rica, they now have offices around the world, and their pay per head software can support multiple languages.
SportsBettingSolutionAsia.com Info
Inception: 2013
Price: $5 per head or less
Location: Costa Rica
Gambling Platform: DGS
Telephone: 1-866-500-4934
Live Chat: Yes
email: cs@sportsbettingsolutionasia.com
Website: SportsBettingSolutionAsia.com
SportsBettingSolutionAsia.com Features
Promotion: 2 Week, NoDeposit Free Trial
Telephone Betting: Yes
Internet Betting: Yes
Sports Wagering: Yes
Casino: Yes
Live Dealer: Yes
Live Betting: Yes
Private Website: Yes
SportsBettingSolutionAsia.com Pay Per Head Review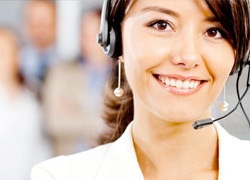 As far as pay per head providers go, we were left impressed with their services. First off, they offer everyone a full free trial of their services. You get everything they have to offer and can try it for two weeks, without having to pay an advance or a deposit, which is something we appreciate. Other providers claim to give you a free trial, which you can only claim if you actually pay for their service. So one point for SportsBettingSolutionAsia.com for being honest and transparent about their free trial and the use of their software.
This makes it easy for us to use because since we have access to their full product portfolio, we can check everything. Of course, our review focuses on the pay per head sportsbook service. But before we go there, we would like to mention that if you are to avail of their other gambling products like horse betting or their online casino software, the service is already included with the sports betting software. It also integrates easily so deposits and transactions are applied across everything.
Now, to the sports betting pay per head service. They offer what they call a white label sports betting software. This is basically them saying that when you get your sportsbook software, you have everything all set up. The betting lines, or odds, are already there, created by their experts, so you will not need to to anything other than tweak them as needed. They actually offer pretty good betting lines that covers a lot of betting markets across the world. So if you want to focus on Asian sports betting, you can easily do it. Or if you want to offer European soccer, or American football, you can get odds with really good value in their software.
Our Recommendation
We really cannot complain about the SportsBettingSolutionAsia.com software. The colors and design kind of caters more to the design elements and preference of an Asian market, but it in no way causes any issues. Its also not too Asian-design looking, so it also does not work as a theme of sorts, if you are concerned about the aesthetics. Its functionality is very, very competitive with the best we have reviewed as well. We really encourage you to use their free two-week trial and see for yourself. Its also one of the easiest to use that we have seen, a testament to great planning and design.
Get a Free Two Week Trial with SportsBettingSolutionAsia.com Here!

Sports Betting Solution Asia
Average rating:
0 reviews