After a scoreless draw against Iraq in their opening match, South Korea looked for its first win in the World Cup qualifying round. The good news is that South Korea won against Lebanon last Tuesday, 1-0.
South Korea is looking for its tenth straight World Cup appearance. According to sports wagering experts, they needed to rebound after the disappointing draw against Iraq the previous week. However, the Korea Football Association announced that Son Heung-min was unavailable for the match.
According to soccer and volleyball betting sources, the first half ended in a goalless draw. Lebanon's goalie Mostafa Matar denied shots from the South Korean attackers. However, at the 60th minute, substitute Kwon Chang-hoon had a clear shot in the box to put his team ahead.
South Korea Won Against Lebanon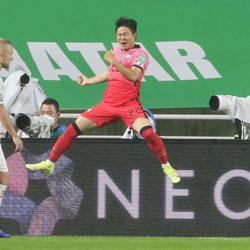 Lebanon almost scored a goal in the last few minutes of the game. However, South Korean midfielder Son Jun-ho cleared the attack. Kwon said he was happy to score the winning goal for the team. Also, he was honored to do it at the Suwon World Cup Stadium. It is the home stadium of his K League 1 team.
Two groups are competing in the final round of the Asian qualifying stage of the World Cup. Both groups have six teams. Lebanon and South Korea are in Group A with Iran, United Arab Emirates, Iraq, and Syria.
The top two teams will qualify for the World Cup in Qatar. The third-placed teams will play each other to be eligible for the intercontinental play-off. South Korea's next game will be on October 7. They will face Syria at home. On the other hand, Iraq will host Lebanon on the same day.
Then, South Korea will travel to Tehran to face Iran on October 12. On the same day, Syria will have a match against Lebanon. If you want to wager on games, read the gamblers guide for beginners.
Bet on soccer games with VOBET, the best sportsbook in the world!