The LG Twins only played four games in July when the KBO suspends season. The decision came after two teams reported multiple coronavirus infections. As a result, games scheduled from Tuesday to Sunday would be played later in the season.
According to Korea Sports News reports, Doosan Bears and NC Dinos reported a total of five COVID-19 cases. As a result, KBO suspended play for the entire week. Also, the baseball league will go on a break from July 19 to August 9 for the Olympics.
The suspension of the season affected all KBO teams. For instance, the Twins last played eight days ago. Also, the suspension affected the Olympic baseball team's preparation. The KBO players who are part of the Olympic roster missed a week of games to maintain their form.
KBO Suspends Season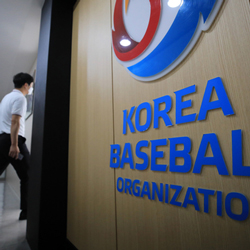 People who bet on baseball are unhappy with the lack of KBO games this week. They had to settle for two exhibition games to be held later this month. The first game will have the national team play against the U-24 KBO All-Star team on July 23. Then, they will face the Kiwoom Heroes on July 25.
According to the latest gambling news, the Olympic baseball team will fly to Japan on July 27. It will have its first game on July 29 against Israel.
The KBO had to cancel games due to monsoon rains. The league canceled the series between Lotte Giants and LG Twins due to heavy rains. Also, all games for last Saturday were canceled due to rain.
The Twins were scheduled to have a three-game series against Doosan Bears during the weekend. However, KBO canceled the games due to COVID-19 cases. The Twins, Samsung Lions, and Kiwoom Heroes have four players each on the national baseball team.
Pitcher Cha Woo-chan is suffering from a slump. As a result, the Twins demoted him to the minors. However, the Twins manager said he would call Cha up to the KBO after spending a minimum of ten days in the minors.