When you are trying to understand what is a bookmaker and how do they manage a sportsbook, you will have to learn all aspects about being a bookie. This means learning about line management, player management, and marketing, among other things. Today, we will focus on one of the most important jobs of a bookie, which is to get players to join their sportsbook. We'll share the surefire, and fastest way to increase player registration in online sportsbooks.
If you are using an online bookie software, you will have no problem tracking player registration and activity. Their player management features will help you track when they joined, what they bet on, how much they bet on a day, or a week, and so on. Of course, you need them to join first before anything else.
Fastest Way to Increase Player Registration in Your Sportsbook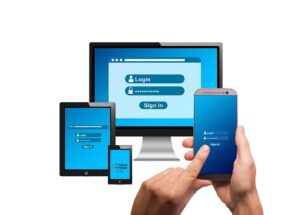 One of the most effective way to get players to join and use an online gambling product is a good promotional offer. This is not just with ads, by the way, although you should do this too. But the likelihood of registration increases when players are offered an incentive to join, or to place a deposit. This is why offering welcome bonuses are so popular with sportsbooks. You can offer promotional credit for a specific deposit amount a player makes. You can also offer free bets, and so on.
Speaking of incentives, you can also incentivize your current player pool by getting them to help you get new players. A good referral program will help you get more players. Why? Because your current players are recommending and vouching for your sportsbook. Its also hitting two birds with one stone- you get new players, and you reward your current players. This helps with customer retention, and word of mouth marketing is a really reliable way to attract players as well.
Get Your Online Sportsbook Live in Minutes with SportsBettingSolutionAsia.com Here!