In our latest gambling review, we are taking a look at Bwager, one of the most popular names in the sports betting software industry. They have been in the industry since 2010, and continue to evolve and adapt to the demands of their customers, and to provide them with the latest sports betting technology. Today, we will bring you our Bwager.com sports betting software review. Let us find out if Bwager truly does adapt and provide the best sports betting software, or if, much like some companies established the same years as they are, they have been left in the dust.
ABOUT BWAGER.COM
Bwager.com was established back in 2010. It is created by a group of experts in the sports betting industry who want to provide the best in the industry, at a very affordable price point. They offer a wide range of sports betting and gambling products that are fully integrated. Meaning, you can easily offer your players with a complete suite of gambling products as needed. But for this review, we will be taking a look at the Bwager.com sports betting software itself.
BWAGER.COM INFO
Inception: 2010
Price: $5 per head or less (included in pay per head service)
Location: Costa Rica and the Philippines
Service: Sports Betting Software
Live Chat: Yes
Email: info@bwager.com
Website: BWager.com
BWAGER.COM SPORTS BETTING SOFTWARE FEATURES
Telephone Betting: Yes
Internet Betting: Yes
Live Betting: Yes
Private Website: Yes
BWAGER.COM SPORTS BETTING SOFTWARE REVIEW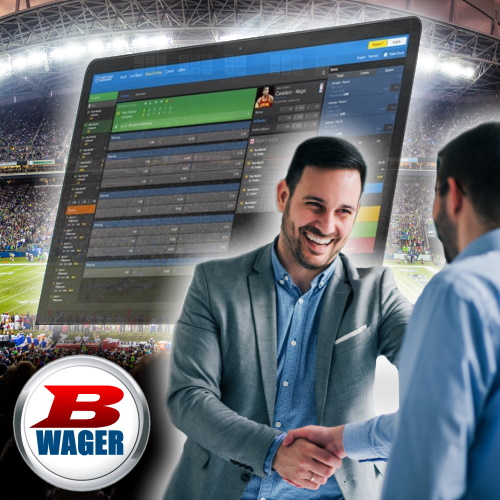 Bwager offers a free trial, so anyone who is curious can try their software for two weeks without needing to pay a deposit. The process was pretty straightforward. In fact, there was no need to get in touch with customer service at all. We simply registered, got in, and were able to take a look at the sports betting software.
At first glance, the site looks kind of basic, because the design is very simple. But it is well-organized. Clearly, functionality was more of a priority than the aesthetics because the menu contains everything you will look for. This kind of sports betting software design is good because you will not spend so much time looking for what you need. In addition, you also do not need to train or learn how to use the software. This alone is enough to win us over.
The features of the sports betting platform are complete as well. The betting options are quite generous, and people can place wagers on virtually any sport around the world. Again, this bodes well for Bwager. Combine this with their language support, then you can use this wherever you are in the world.
OUR RECOMMENDATION
For bookie software and sports betting software, you never scrimp on quality. With Bwager.com, you get the best sports betting software – and from a company that has been here for years, too. They are reliable, the software is efficient and secure, and the use of their service is affordable as well. Overall, Bwager.com is one of the best you will see in the market. And since they have a free trial, you can see this for yourself easily.
Get a Free Two Week Trial of the Bwager.com Sports Betting Software Here!

Bwager
Average rating:
0 reviews